Top 10 Fall Footwear Styles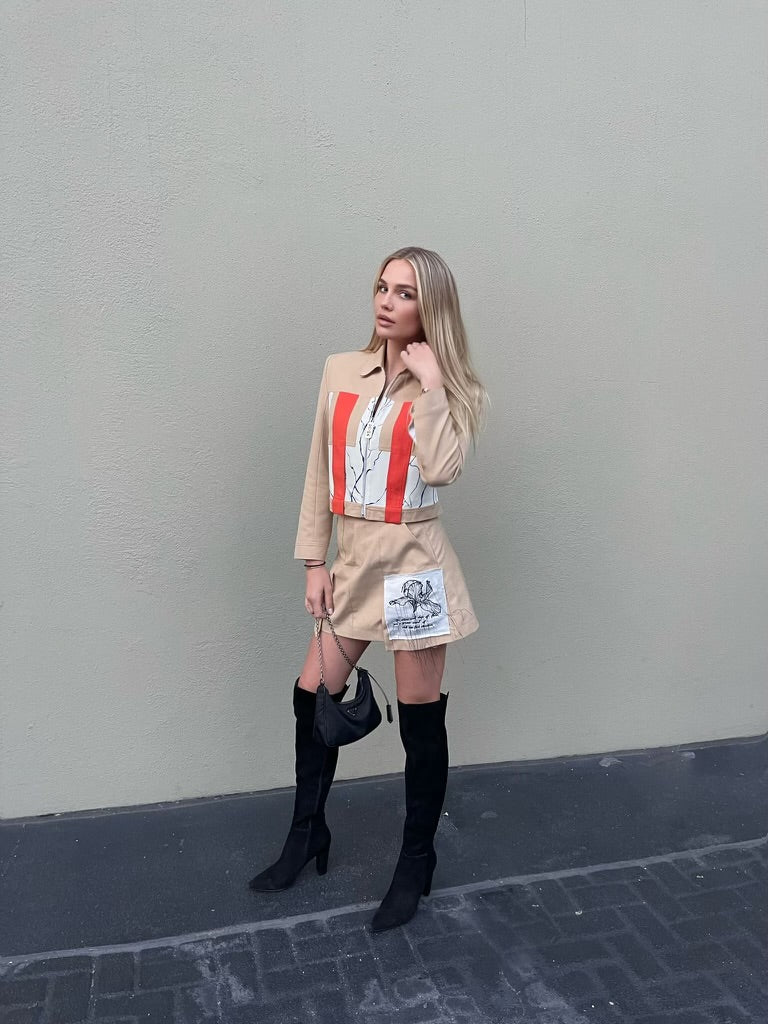 Introduction
Fall is the season where fashion takes center stage, and footwear becomes a crucial element in making a style statement. It's a time for cozy layers, warm colors, and most importantly, fabulous footwear. This season, the fashion world is buzzing with exciting trends and innovations that are shaping the footwear scene. Whether you're a fashion enthusiast, a comfort seeker, or someone looking to upgrade their shoe collection, this guide will explore the hottest trends in footwear this fall. From classic designs with modern twists to bold and expressive styles, there's something for everyone.
Trendy Sneakers: A Fusion of Comfort and Style
Sneakers have seamlessly transitioned from sportswear to a fashion essential. This fall, the trend continues with various iterations that merge comfort and style. Chunky sneakers are making a statement, adding an edgy touch to any outfit. Look out for women's shoes that incorporate vibrant colors, metallic accents, or unique textures. Additionally, high-top sneakers, especially in rich autumn hues, are a must-have for those seeking a blend of comfort and chic style.
Versatile Ankle Boots: The Fall Staple
Ankle boots are perennial favorites during the fall season. This year, sleek and versatile designs dominate the scene. From classic black leather boots to suede options in earthy tones, these versatile shoes effortlessly complement a myriad of outfits, from dresses to denim. Pointed-toe styles and block heels are in vogue, providing both elegance and comfort. Look for boots with subtle embellishments or unique textures to add a touch of individuality to your ensemble.


Statement Loafers: A Blend of Classic and Contemporary

Loafers have undergone a renaissance, emerging as a popular choice for those seeking a fusion of classic and contemporary styles. This fall, loafers are not merely practical but also fashion-forward. Embellished with buckles, chains, or in metallic finishes, these shoes add a dash of sophistication to any outfit. Keep an eye out for loafers in rich fall colors such as deep burgundy, forest green, or mustard yellow, providing a striking contrast to the season's palette.
Chunky Heels: Embracing Elegance and Comfort
Chunky heels are making a comeback, offering a perfect balance between height and comfort. Block heels, in particular, are ruling the fashion runways. They provide stability while still elevating your look. This fall, chunky heels in unexpected materials or bold prints are gaining attention. Whether paired with dresses or trousers, these heels effortlessly combine elegance and wearability.
The Rise of Sustainable Footwear
A significant trend shaping the footwear industry is the focus on sustainability. With a growing awareness of environmental impact, many shoe brands are adopting eco-friendly practices. Sustainable footwear made from recycled materials, vegan leather, or ethically sourced components is gaining traction. Not only do these shoes contribute to reducing environmental harm, but they also often boast stylish designs. From sneakers made of recycled plastic to boots crafted from eco-conscious materials, the options for sustainable footwear are expanding, aligning with the values of the modern, conscientious consumer.
Fashion Meets Function: Weather-Resistant Boots
As the fall season ushers in changing weather patterns, the need for weather-resistant footwear becomes paramount. Brands are incorporating weather-resistant features into their designs, ensuring style meets functionality. Waterproof boots, especially in sleek and chic designs, have become a go-to choice for those seeking both fashion and protection against the elements. Look out for options that combine style with practicality, such as rubber-soled boots or those lined with warm, insulating materials to keep your feet dry and cozy in unpredictable weather.
Athleisure: Blurring Lines Between Sportswear and Fashion
The athleisure trend continues to dominate the fashion scene, transcending traditional boundaries between athletic wear and fashion. Sporty elements incorporated into everyday footwear offer both comfort and style. From sneakers with sleek silhouettes to slip-on styles with athletic influences, the options are diverse. Versatile and adaptable, athleisure-inspired footwear seamlessly transitions from casual outings to more active pursuits, providing a contemporary and relaxed look for the modern woman on the go.

Revival of Classic Mary Janes and Mules
Nostalgia plays a pivotal role in fashion, and this fall, we see the return of classic styles with a modern twist. Mary Janes and mules, reminiscent of timeless elegance, have resurfaced in the footwear realm. Updated with contemporary details like bold buckles, metallic finishes, or unique heel shapes, these styles evoke a sense of retro-chic while maintaining a fresh, current appeal. Pair these classics with both casual and formal attire to exude a touch of vintage charm with a modern edge.
Embrace Unconventional Styles: Cowboy Boots and Combat Boots
This fall season is all about embracing the unexpected. Cowboy boots, traditionally associated with Western wear, are making a bold statement in mainstream fashion. With modern interpretations featuring sleek silhouettes, bold patterns, or unique embellishments, these boots add an adventurous and distinctive element to any outfit. Similarly, combat boots, known for their utilitarian design, are being reimagined with feminine details, such as florals, lace, or softer materials, offering a fusion of edgy and elegant styles.

This fall, the world of women's shoes offers an array of options to cater to various tastes and preferences. From trendy sneakers to versatile ankle boots, statement loafers to comfortable chunky heels, the diversity in styles is sure to satisfy every fashion enthusiast. The key lies in finding footwear that not only aligns with the latest trends but also complements your individual style.
As you curate your fall wardrobe, consider adding a touch of these trending shoe styles to enhance your outfits. Investing in quality footwear is not only a statement of style but also a decision towards comfort and durability.
So, whether you're seeking an edgy update to your shoe collection or a classic addition that stands the test of time, explore the diverse offerings in the realm of women's shoes this fall. Elevate your style, exude confidence, and stride comfortably through the season with the perfect pair of footwear.
Remember, your footwear isn't just an accessory; it's the foundation of your style statement. Step into fall with confidence and flair!
|
Posted on November 10 2023